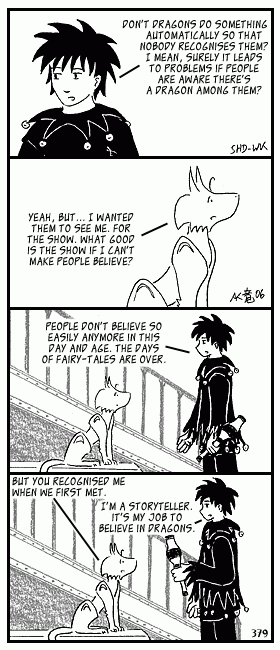 Current mood: Tired.

We didn't get snow last weekend... now the forecast has it again for this coming weekend, and I have the feeling that this time they are right.

Spiky's Link of the Day:

If you haven't heard about this before, go and check out the Pitch Drop Experiment. You can even watch live video - it's the most exciting webcam ever!
We're testing the shd-wk forum - come and join us!

Author's notes:

I want a job like that! Nah, not really. I'd have too many problems with performance anxiety.
The usual problems here with the language... I'll just trust that some of the native speakers of English reading this comic will e-mail me if my grammar and spelling (British) are too far off.