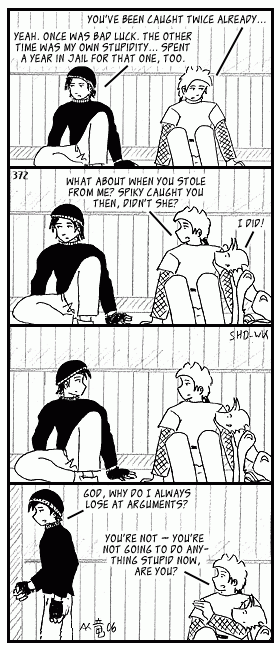 Current mood: Tired.

It's Friday the 13th today! Anyone worried?

I think I'll put the forum in a reminder link (see below) for this month, and at the end of the month, see how it goes... Thanks to those who are posting (or even only reading). The rest of you, read! Register! Post! Vote in the poll! ;)

Spiky's Link of the Day:

Flash game Friday: Inspector Wombat, another classic point-and-click adventure.
We're testing the shd-wk forum - come and join us!

Author's notes:

You just know what Spiky is thinking in panel 3 - "Busted.". Or in Internet lingo - "Pwned."