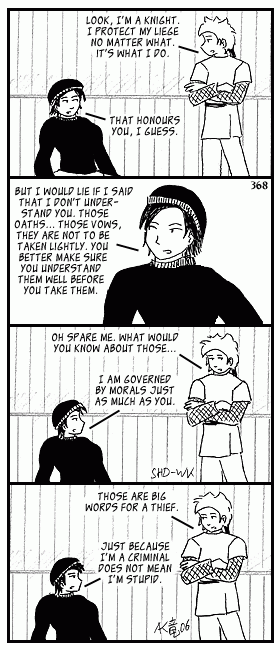 Current mood: OK.

It's getting cold. It's not freezing yet (but temperatures already dipped below zero at night some weeks ago), but it's dark and rainy. I still don't want to turn on the heating though - doing so would mean to admit that winter is coming.

Spiky's Link of the Day:

The Mystery of Castle Wildenburg is a web-based adventure with a classic point-and-click interface which combines original photos of German forests with wonderful drawings by Aurčle Mechler. (Cookies, Javascript. Game is session-based and times out after 30 minutes of inactivity, so save if you go afk.)
We're testing the shd-wk forum - come and join us!

Author's notes:

Writing the dialogue was rather difficult again here, English not being my native language. I hope it turned out ok, these things are somewhat important.