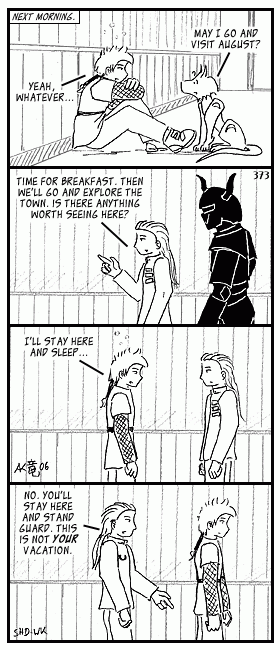 Current mood: Tired.

Winter is coming... there's no denying it anymore. It's getting cold. I finally put the car into the garage. I still haven't turned on the heating though, but the definition of a nice evening is now hot chocolate and woolen blankets...

Spiky's Link of the Day:

Yes, there is a way to make the Family Circus funnier: by randomly combining it with Nietzsche quotes.
We're testing the shd-wk forum - come and join us!

Author's notes:

The script sucks this time... I'm aware of that and sorry that I wasn't able to fix it :(