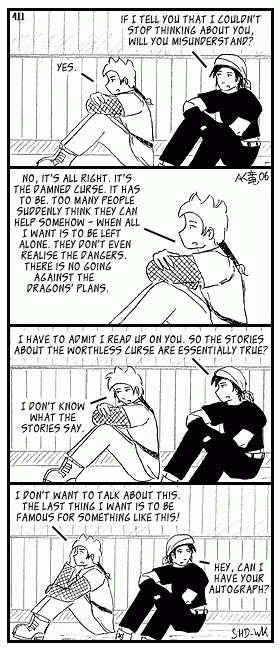 Current mood: OK.

I have no idea what to write today, so here is a picture of my cat with a Santa hat.

Spiky's Link of the Day:

And on the subject of strange creatures, let me point you at this blog article: The Concept of Mammals. All right, so the creatures aren't so strange, but the pictures are :)

Author's notes:

I had some problems with Tonio's expression in panel 4 ... to the point of actually drawing two versions, and deciding at the last minute which one to use. Still not 100% happy with it.
And he's just kidding, you know.