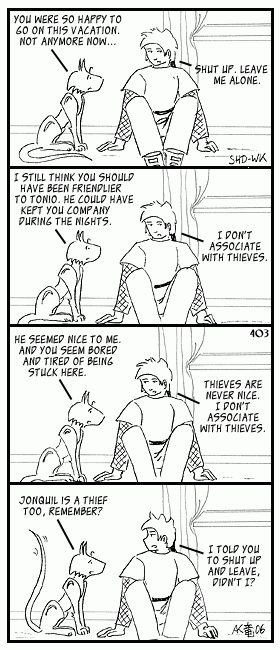 Current mood: Tired.

On sick leave ...

Spiky's Link of the Day:

Planning to create my own SimCity 4 buildings at some point, I went to find texture sites, and found this really great one: Mayang's Free Texture Library.

Author's notes:

Well done, Spiky. It was about time somebody pointed that out.
I'm not happy with this one at all, drawing-wise. It came out looking all wrong, somehow.