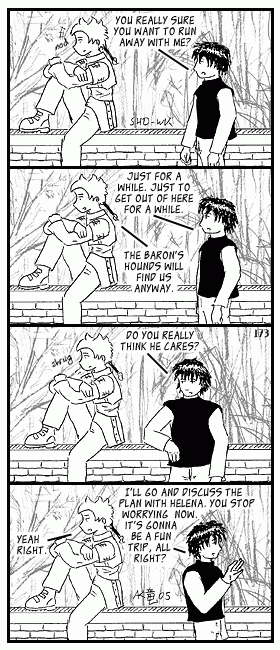 Current mood: Happy.

I'm currently moving! I'll be offline at least until the 21st, hopefully not longer. The comic and spikylink should update automatically. Let's hope everything goes fine!

Spiky's Link of the Day:

You probably know what a mandelbrot set is. Have you heard of the Buddhabrot? It's a rendering method that makes the mandelbrot set look like Hindu art.

Author's notes:

I'm quite happy with how this one turned out.
Except for Roland in panel 4, that is.