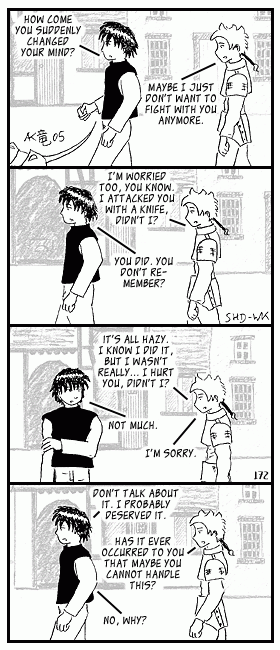 Current mood: Happy.

I'm currently moving! I'll be offline at least until the 21st, hopefully not longer. The comic and spikylink should update automatically. Let's hope everything goes fine!

Spiky's Link of the Day:

Did you know? England has ears. Big ears made of concrete. (big pictures)

Author's notes:

Hmm. Nothing much to say.
Spiky is running ahead again. Yes, I realize she's a title character, but I don't always feel like drawing the dragon.
But she is important to the story. Even though it often seems she's just there for occasional comic relief.