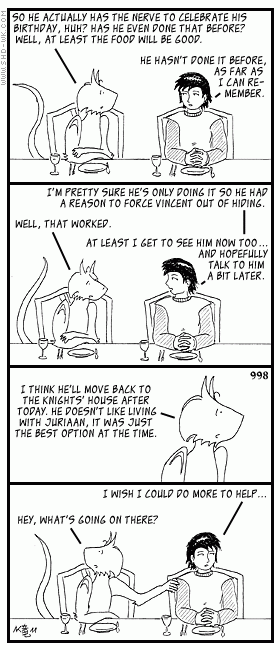 Today's news:

This is a reminder that the comic will take a break after #1000 (which posts on February 3rd). I'm not yet sure when the comic will resume (the original plan was to have a 2 month break, but I think it will have to be longer than that). I wrote a bit more about it on the forum.

One more week of comics before the break. Here's hoping you won't hate me too much for pausing the story at that point...

Author's notes:

Again not happy with this one, but I need to reach #1000 sooner rather than later now, so I can take a break without feeling too bad about it.