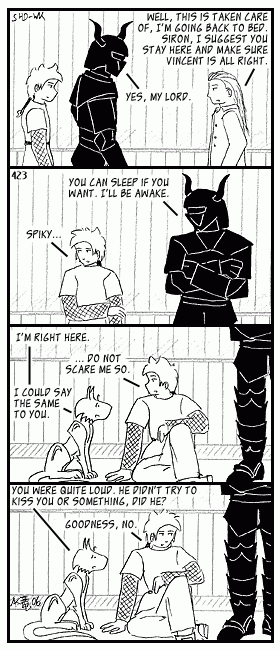 Current mood: Tired.

I swear I had an idea earlier what to write about in this space today, but I can't remember. I hope it wasn't anything important.

Spiky's Link of the Day:

Maybe CAT TOWN is not for everyone, but I find it absolutely hilarious :)

Author's notes:

Hm. I don't know what to write this time, so I won't say anything...