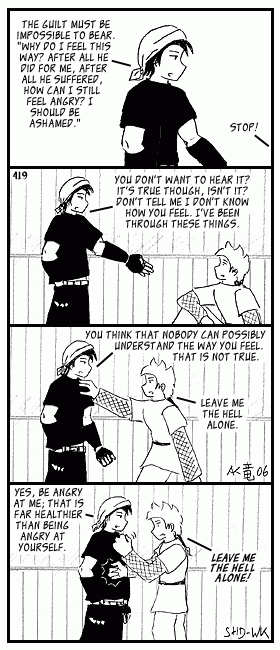 Current mood: Tired.

Soooooo tired. It's kinda hard to start drawing again after the holidays.
And the weather hasn't been so great either... whoever is responsible, we have enough snow now, thank you.

Spiky's Link of the Day:

I love "useless" websites, like Purple.com - especially if they have been around for a long time.

Author's notes:

Keep it down, kids, it's the middle of the night here...