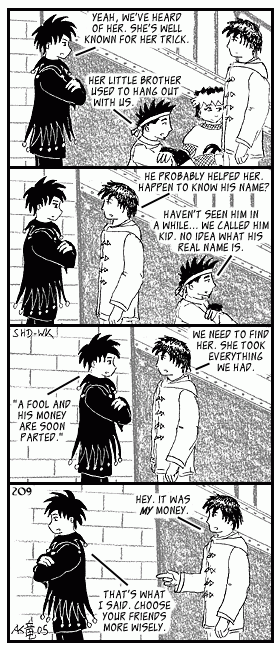 Current mood: Annoyed/Stressed out.

Still fighting with bureaucracy. It's so much fun! Only that it's not. How I like being on hold on the phone for half an hour only to get told that they can't answer my question anyway...

Hey, on Friday will be the 2-year-anniversary of this webcomic! No, there isn't anything special planned, sadly I won't have time or nerve for that.... But I think I can be proud that I made it to two years without missing a single update :)

Spiky's Link of the Day:

I don't like eCards at all, but this one is funny: The Thanksgiving Turkey Survival Song (flash, sound).

Author's notes:

I get the idea that August really thinks Vincent is worthless...
More of the same, really. Not particularly happy or unhappy with it.