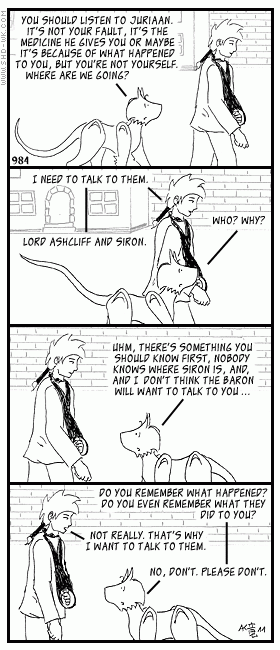 Today's news:

I'm really not getting enough sleep these days ... I'm still on my break (other than working on #1000), although I have to start up again real soon now, and it's always so much harder after a pause.

Spiky's Link of the Week:

365 Transformations (flickr). That's a lot of face paint! (Don't miss the second set!)

Author's notes:

Deleted the comment I originally planned to put here. We know I can't draw, no need for me to point it out myself. Instead I'll say that I'm quite happy I managed to get their expressions right, even though it's not so easy to see at the small size. I do wish I had the energy to work on things, but I just don't.