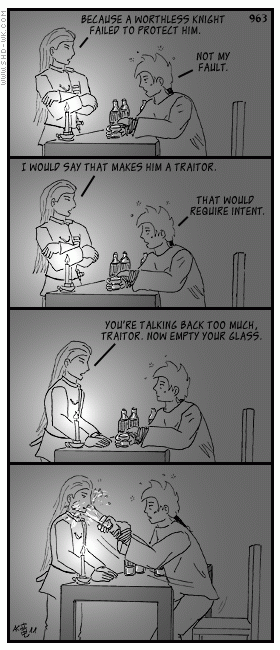 Today's news:

This past weekend, four years after its release and only now that the Internet memes have finally died down, I finally played Portal (it's a great little game). Talk about being late to the party (heh, I said "party")!

Spiky's Link of the Week:

I haven't linked to a flash game in a while ... so go play Dino Run.

Author's notes:

Well that's what you get when you make him drunk.