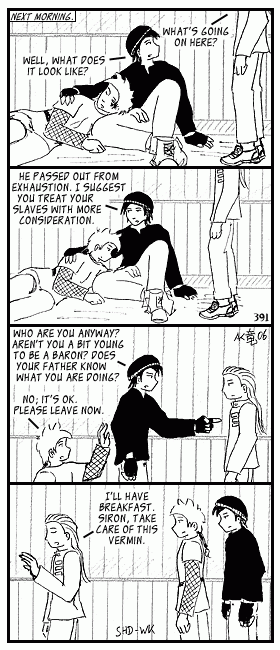 Current mood: OK.

The best thing about November? Eating all the Christmas food that can be found at the stores already. Actually, I've been doing that since September or so...

Spiky's Link of the Day:

One of the first things I used on the Internet was Usenet, in 1992. Google's 20 Year Usenet Timeline highlights legendary postings from 1981-2001.
We have a shd-wk forum now - come and join us!

Author's notes:

Yes, the Baron is younger than Tonio -- for some reason, he looks older though, I think. Must be the suit?