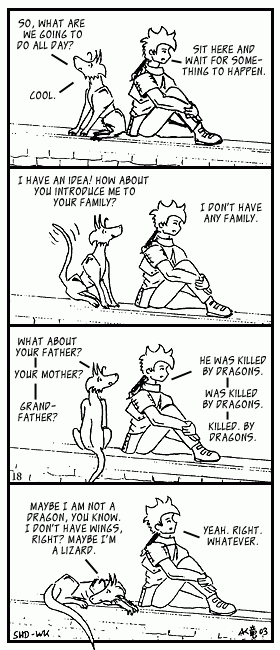 Current mood: Tired.

The way is dark
And I am tired and small
Under my skin
Some lonely wires

Who built
Who built this machine?
This mechanism
This misery

I wanna walk
But I have to crawl
It's colder now
And I have lost my way

Codeine, "Wird"

Too tired to talk, so I'll just quietly listen to this the song ...

Spiky's Link of the Day:

Another flash animated music video: Cows With Guns. Fighting for bovine freedom!

Author's notes:

I had the usual troubles scanning today's comic, but overall, I still like how it turned out. It's not exactly funny this time, I know. Sorry. ;P