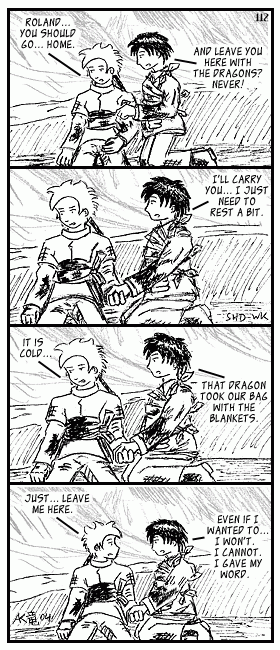 Current mood: Angry.

Three reasons why life currently sucks:

- Company is not giving me winter vacation this year because two years ago I was temporarily laid off for 6 months; apparently that still effects how much vacation time I get even now. I desperately need some days off, so I'll have to take unpaid vacation. (I also desperately need to pay my bills, but who cares...)
- Came home a few minutes after nine, wanting to order pizza. Can't find a single damn pizza place in the whole town that is still open.
- Finally got my order from gourmondo.de ... unfortunately the parcels haven't been treated all too nicely by the postmen, it seems. Not too much damage, except for the little china teacup, which sadly didn't survive...

I'll go mourn my teacup now, if you'll excuse me. And my sanity.

Spiky's Link of the Day:

I'm in a bit of an annoyed (not to say "pissed off") mood, so here's the Influence of heat treatment on Lego bricks. Enjoy. Best to start from Page 1 and browse through all the way, I guess.

Author's notes:

I decided to do this in a sketchier style than usual -- I found it easier that way.
I still hate how resizing messes with facial expressions...