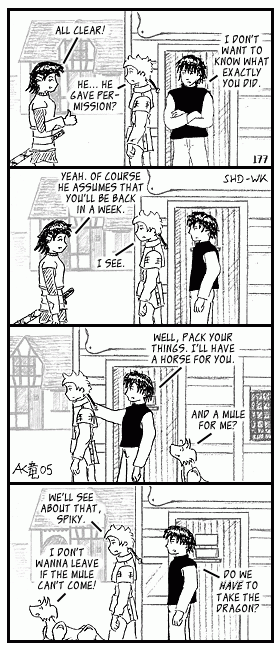 Current mood: Happy.

I'm currently kinda busy getting married and stuff, so I'm not really around to write much in this space, sorry :D Will be back for the next update, I hope.

Spiky's Link of the Day:

Absolutely check out this little animated movie: Duel. (Quicktime)

Author's notes:

Computer crashes in the middle of doing comic work are not nice.
It's okay, I think. Fixing the software problems the crash gave me took so long that I'm now quite tired, but I also didn't want to stop in the middle of working.